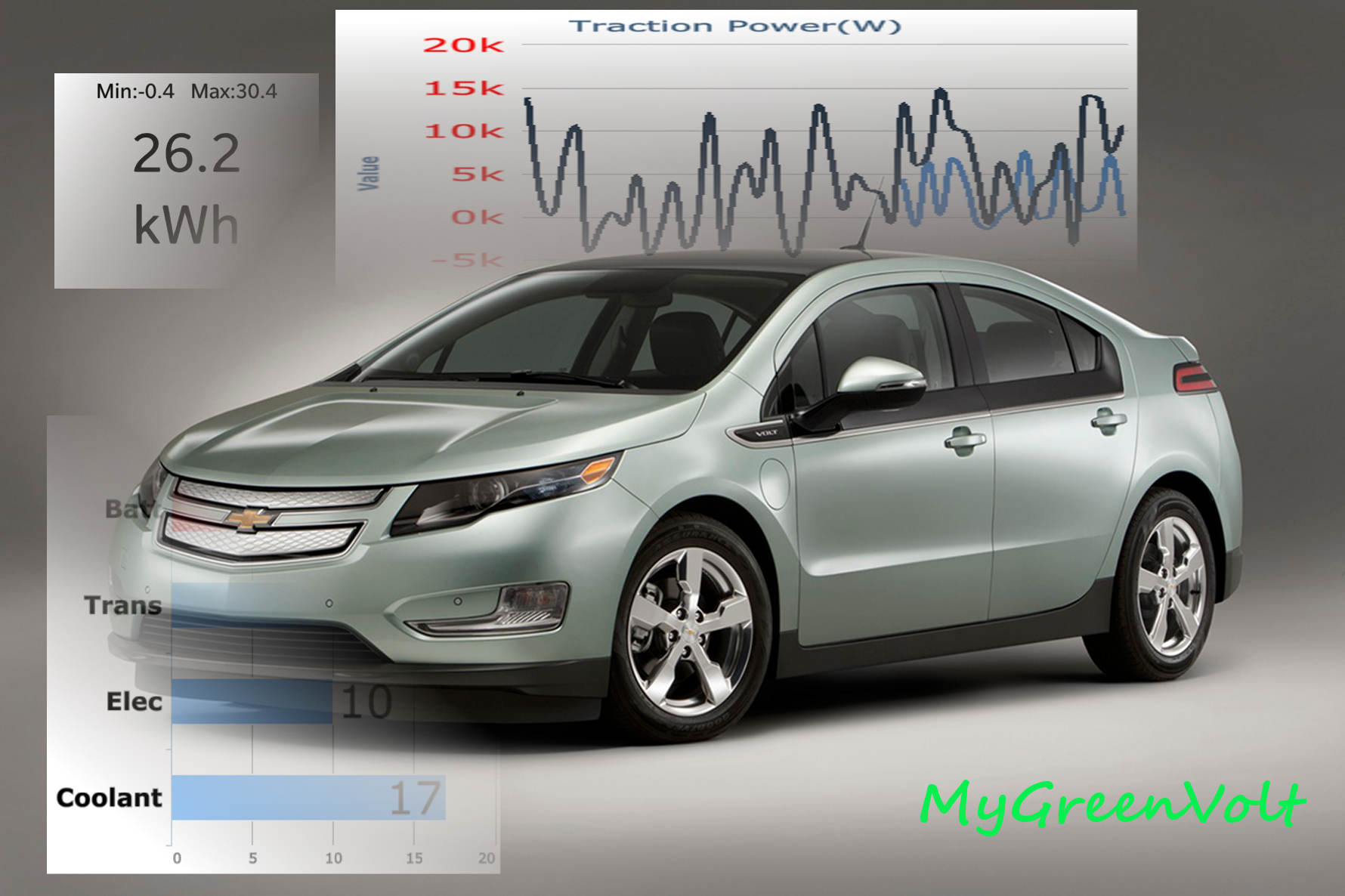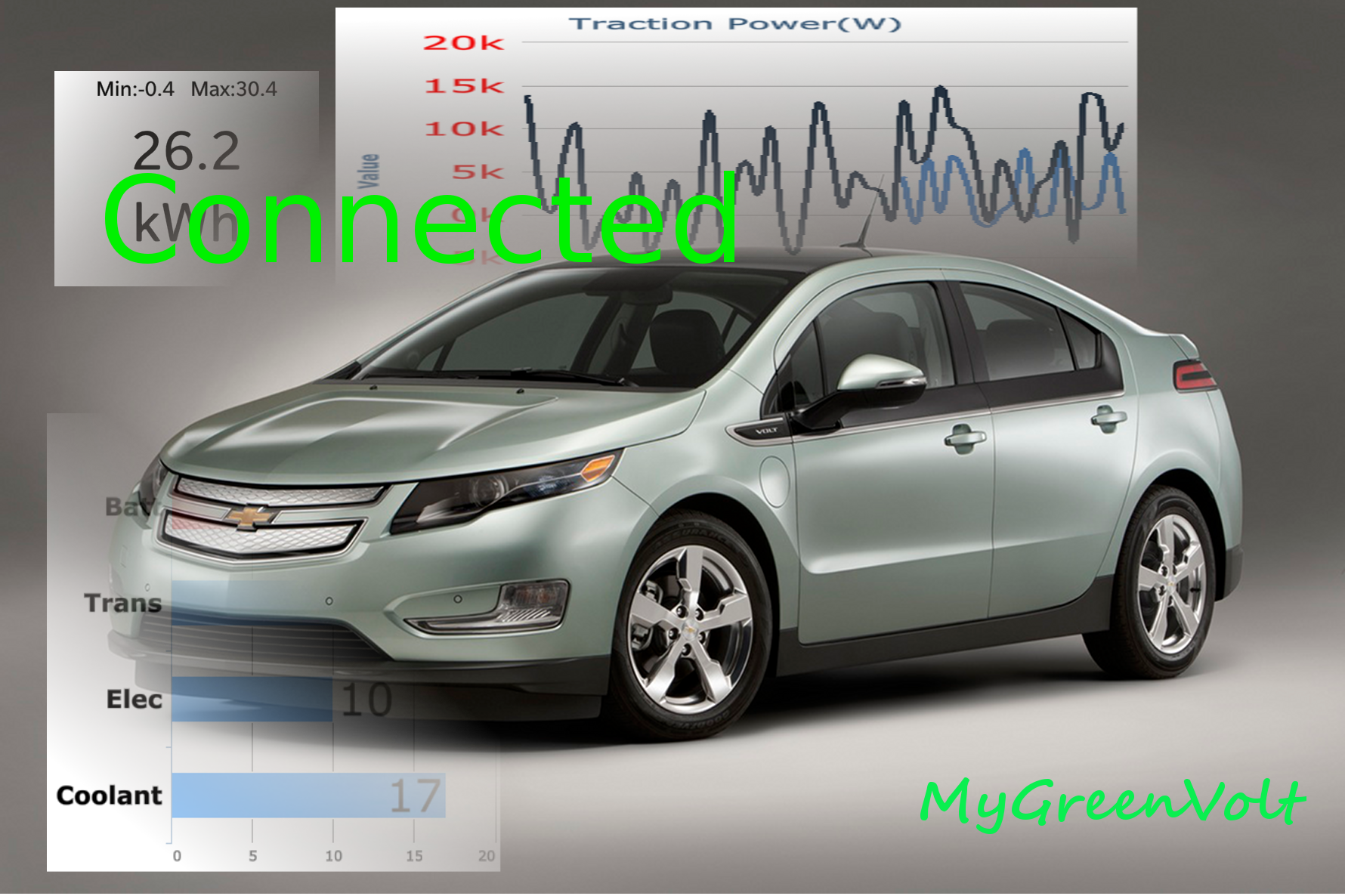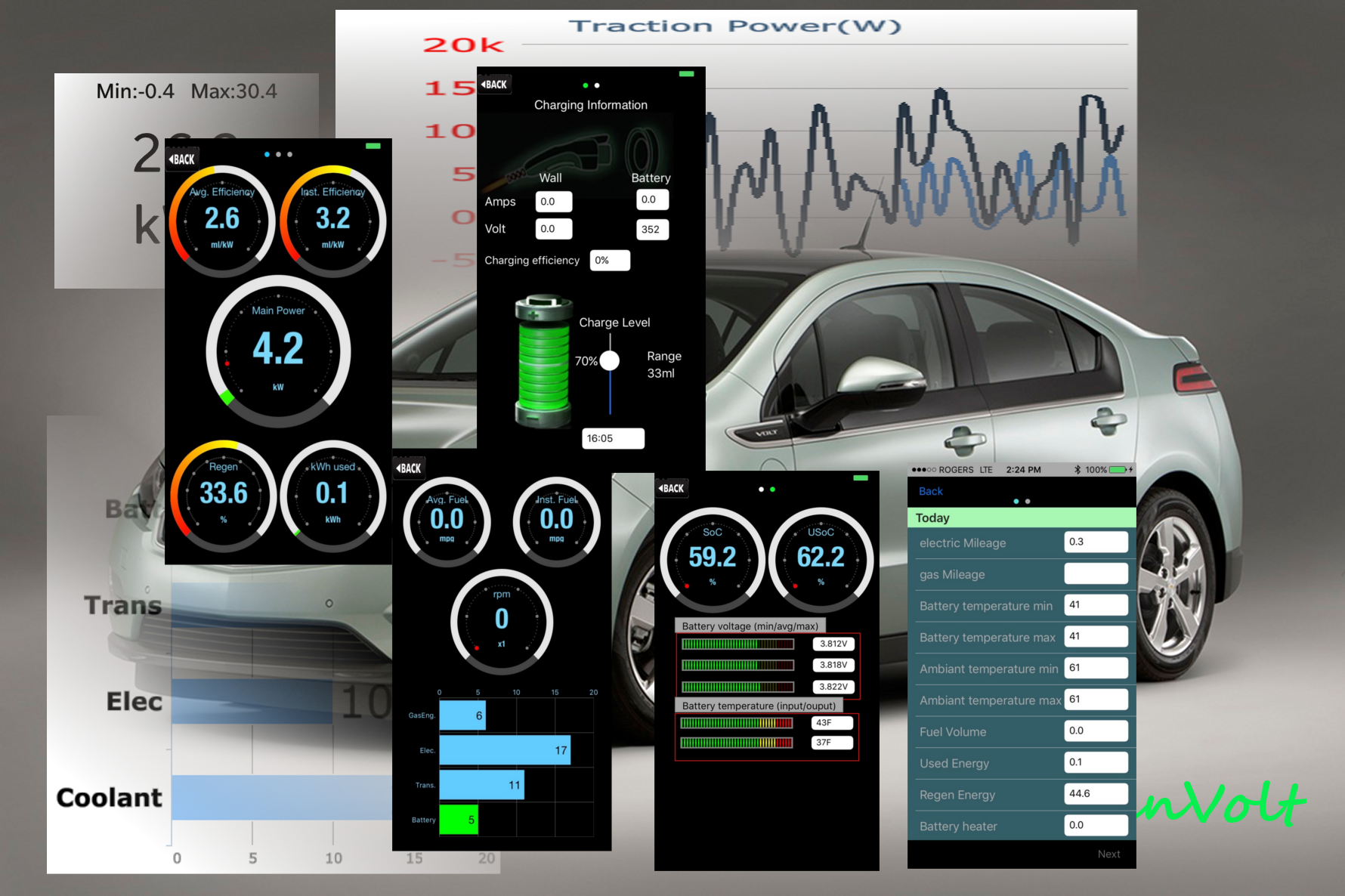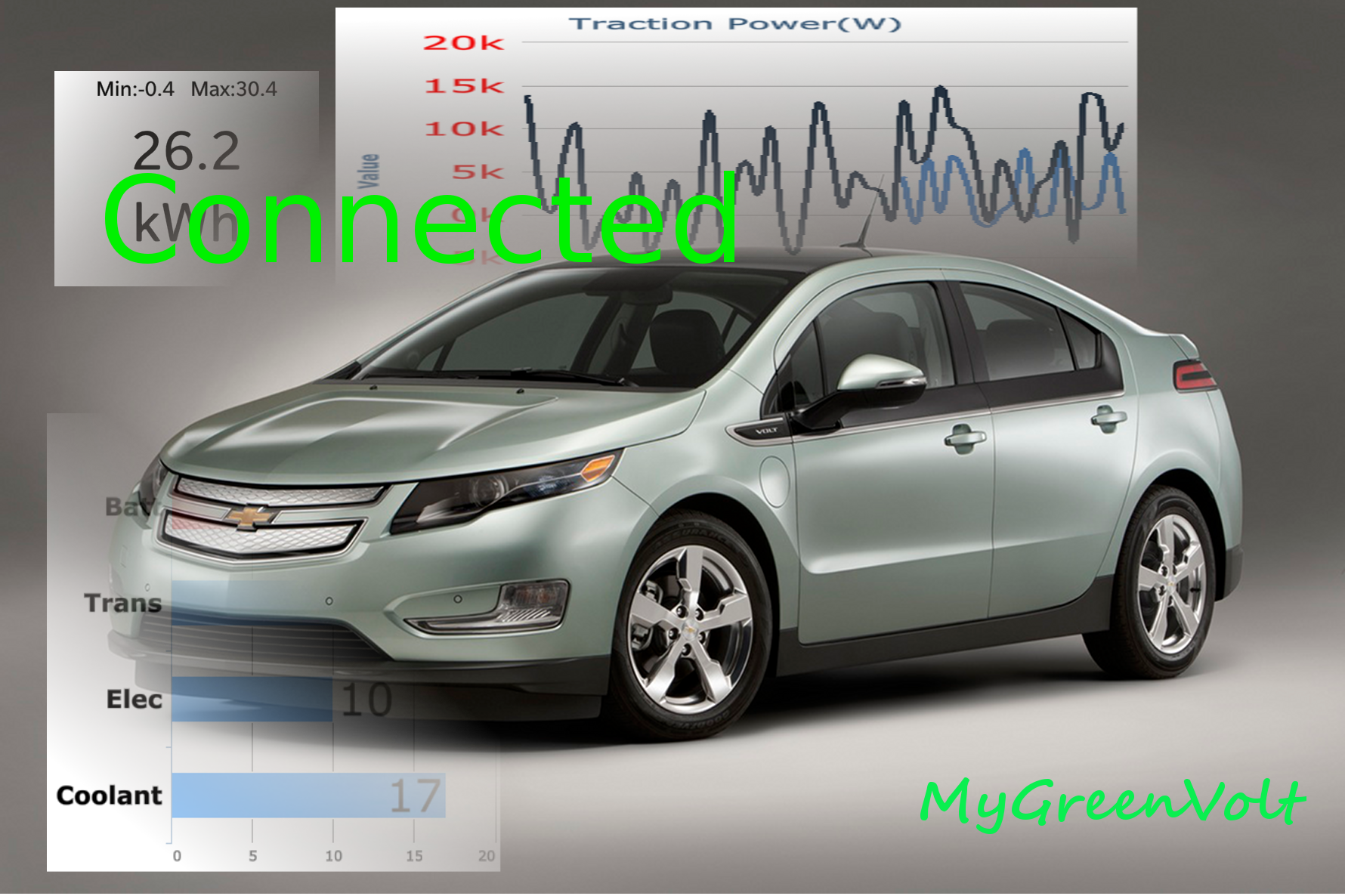 Welcome to the MyGreenVolt Connect page!
This site provides you useful information on the app as well as the option for registered users to get access to your car performance via the login page. For app screenshots, see screenshots
Features
Average and instant efficiency (in km per kwh, ml per kwh)
Instant power going in/out of the battery
Percent of energy recover/regenerated during slow down and braking phases
trip energy consumption
Instant and average gas mileage
Gas engine RPM
Energy breakdown: traction, battery heat, cabin heat, misc
Battery SoC (both usable and actual)
Temperature: battery, gas engine, transmission, converters (not for gen 2 Volt)
Battery cell voltage (min, average, max)
Charging information (efficiency, battery and charger current, estimated end of charge depending on SoC)
Statistics: daily and weekly mileage, energy used, gas volume, ambient temperature min/max
Leaderboard: best efficiency for past day among MyGreenVolt iOS users
Cloud storage for most of the statistics
Web access of the main performance (daily/weekly of electric mileage, energy used, etc.)
Registered users
Login credentials are created when you register through the MyGreenVolt Connect app. Once logged in, you can access your car performance from this page
To go to the login page click this link: Login
Beta testing
Beta testing
The purpose of the beta is to test the app in a variety of conditions. So you are required to drive the car on a regular basis and connect the app to it. Some bugs may happen on the app side. In that case, the user should provide feedback describing the conditions as accurately as possible. There is an option in the app to upload to the cloud a debug file to help the developer to root cause the problem. This file is uploaded only if the user decide to do so.
Prerequisites
iOS device running iOS 9 or higher
WiFi OBD2 dongle
A Volt, Ampera, Holden Gen 1 or Gen 2. Other models are not supported
Beta registration
To register for the beta program follow the below steps:
Send an email to mygreenvolt.beta at gmail dot com using the email address you wish to use to get access to the beta server
Indicate in the email:
iOS device model
iOS version
Volt model year
screenshots
Those are some of the few screeshots of the app and a video
wiki
OBD2 adapter
Every recent car comes with a diagnostic port located on the driver side. In order for the application running on your smartphone to get data through this port, an OBD2 adapter is used. Those adapters can be found online and their price range from $15 to $100. The more expensive versions include better power management, high reliability and proprietary GM SW-CAN protocol. The app only support WiFi adapter for now.

If you plan to use you adapter on a daily basis, which is recommended to keep track of your statistics, I would advise to use an OBDLink MX or any other good reputation brand.

Using a cheap adapter is a hit or miss. Out of the two Veepeak adapters I tested, one has been working ok for the past year whereas the other triggerde the engine light couple of times.

Once you get your adapter, plug it in and follow the walk-through pages of the app to configure it. The adapter must be properly configure for your device to connect to the adapter over WiFi and still use cellular netword to upload data to the Cloud.